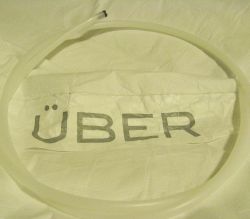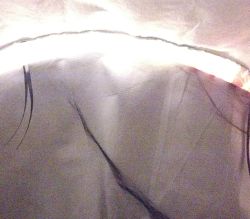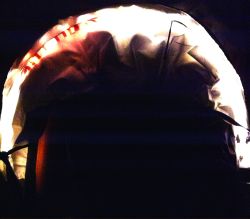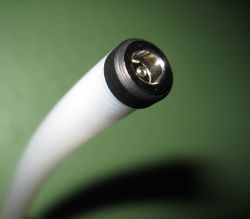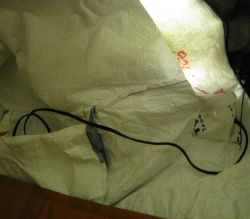 $35.00 Add a Lightpole to your current Uber Bivy Order
(no additional shipping charges)
$35.00 Already own an Uber Bivy?
Place an order for just a Lightpole (free shipping within U.S.)
$45.00 Already own an International Uber Bivy?
Place an order for just a Lightpole (international shipping included)

Lightpole Features
The weight of a Lightpole & battery box is about 110g without batteries; the original poles weigh about 66g each.
The Lightpole is water resistant. While the pole itself is pretty much waterproof, the battery box should be kept dry; simply drop it into a plastic bag.
The Lightpole will run constantly for about 72 hours on a fresh set of batteries, and much longer with intermittent use.
Three AA batteries are used to power the Lightpole (not included.) Any type may be used including standard Alkaline, Lithium (to save even more weight), or rechargeable batteries such as Enloops.
The Lightpole seems to work best in the upper pole channel, but it can be used in either channel.
If the minor increase in weight is a concern, simply leave the Lightpole at home and pack the standard Uber Bivy pole instead.